First of all, I loved Brendon Fraser in the original, so it could be argued I was already biased before I saw this movie.
I thought the trailer for the reboot looked good. I was eager to see the movie I practically grew up with and loved the idea of the story being told again.
Sadly, I did not enjoy it.
It felt like a million things were happening at once and when things were getting serious someone would tell a joke that made me feel more awkward than anything else.
The fabulous, Jake Johnson was in it. Everything I've seen him in he plays a character with a comedy element. Even in this movie, when I felt that it was suppose to be serious, eerie and creepy it became more of a comedy sketch. Which led me not to take the movie at all seriously, which I think you had too.
The original had comedic scenes in it too, but I felt it was pulled of because of Brendon Fraser's comedic timing, I don't think it worked for the actors in the reboot.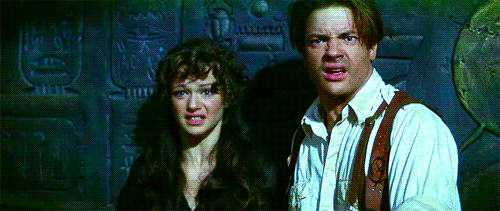 Sadly, I was disappointed with remake.
Brendon Fraser is still the King.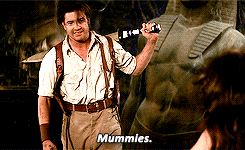 What did you think of the movie?
Please check out my first Vlog on Alien: Covenant, below: